Health Products
We provide a range of affordable health products that can aid your recovery, or help promote your general well-being.
All products are available to buy directly in our clinic. (subject to stock availability)
---
TENS/EMS Combo unit
TENS (Transcutaneous Electrical Nerve Stimulation) has been used in medical and allied health fields for nearly 40 years, especially for pain relief. The small electrical currents directly interfere with the pain sensation by "overriding" the natural nerve electrical signals.
EMS is used for relaxation of muscle spasms, prevention or retardation of disuse atrophy, increasing local blood circulation and muscle re-education.
The use of TENS/EMS therapy is safe and simple. Affordable high-quality portable units are available in our clinic.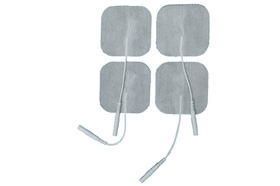 Adhesive electrode pads for TENS/EMS combo units
Adhesive electrode pads are used in TENS/EMS combo for the electricity conduction to the skin, and is recommended to be replaced when it loses the adhesive ability.
Gymball
A primary benefit of exercising with an exercise ball as opposed to exercising directly on a hard flat surface is that the body responds to the instability of the ball to remain balanced, engaging many more muscles.
Those muscles become stronger over time to keep balance. Most frequently, the core body muscles.
Balance cushion
Inflatable cushions that improve posture and spine strength and flexibility.
Its function is similar to that of a gymball and/or wabble boards, and is used to train the core body muscles and developing a physical balance of the body.
Kindmax Kinesiology tape
The tape is used in therapy to relax overused muscles and in rehabilitation to facilitate underused muscles.
Advocates claim that the wave pattern found on the tape's adhesive has a lifting effect on the skin which can reduce swelling and inflammation by improving circulation and reduce pain by taking pressure off pain receptors.
The elastic properties can also be utilized in a mechanical fashion to limit or encourage a specific motion at a joint. It is used widely by Olympic and professional athletes.
Motorized inversion therapy unit
Motorized inversion therapy involves hanging upside down or at an inverted angle with the intention of therapeutic benefits.
It is particularly beneficial for the spine in that it relieves pressure on the discs and nerve roots; this in turn allows discs to recover lost moisture and to return to their original shape, decreasing the pressure they can exert on nerves. It restores the proper alignment of the spine. It also improves the flexibility of the joints and the blood circulation of body.
Therapeutic Memory Foam pillow
Helps to alleviate chronic neck and back pain…
Memory Foam Pillows are contour designed for optimum neck support while sleeping. Contoured memory foam pillows support the natural curve of the neck and spine to alleviate neck pain, head aches, and stiff neck due to poor support on a regular pillow.
Portable cervical traction unit
It is mainly used for pain relief and neck traction, but also has many other purposes. It helps to mobilize the soft tissues and joints in the cervical spine, provides decompressive forces on a pinched nerve root and helps to reduce herniations in the disc.
Traction is also an extremely effective means of realigning a cervical spinal dislocation and providing stabilization for these types of cervical spine injury.
Hot / Cold packs
Hot / Cold packs are often used to soothe sore muscles, aches, and pains.
Made from soft gel, Hot / Cold packs can be used over and over again. They can be microwaved or stored in the freezer before use in treating painful areas such as shoulders, hips, backs, thighs and so on.
Joint supports
If you have an existing joint injury, using a joint support becomes an important aid at work, or during exercise.
Our joint supports provides support for a range of joints, such as neck, shoulder, posture, elbow, wrist, waist, knee and ankle.
Foot orthotics / Arch support Insoles
These insoles are designed to fit most shoes, and provide a comfortable way to support the arch of the foot, making the insole very suitable for prolonged walking or standing.
The insole features a shock absorbing material which cushions each step, thereby reducing heal, back and knee pains, while also reducing overall tiredness in the feet. The insoles are suitable for nurses, teachers, air hostesses, frequent travellers and for office wear.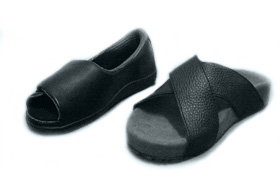 Shoes with arch supports
STEPCARE shoes, is a range of comfortable, great fitting health shoes designed to support the arch of the foot, making them very suitable for prolonged walking or standing.
The shoes feature a shock absorbing insole with cushioning comfort that reduces heal, back and knee pains, while also reducing overall tiredness in the feet. These shoes are ideal for nurses, teachers, air hostesses, frequent travellers and for office wear. They also beneficial for paitents suffering from osteoarthritis, bunions or obesity.